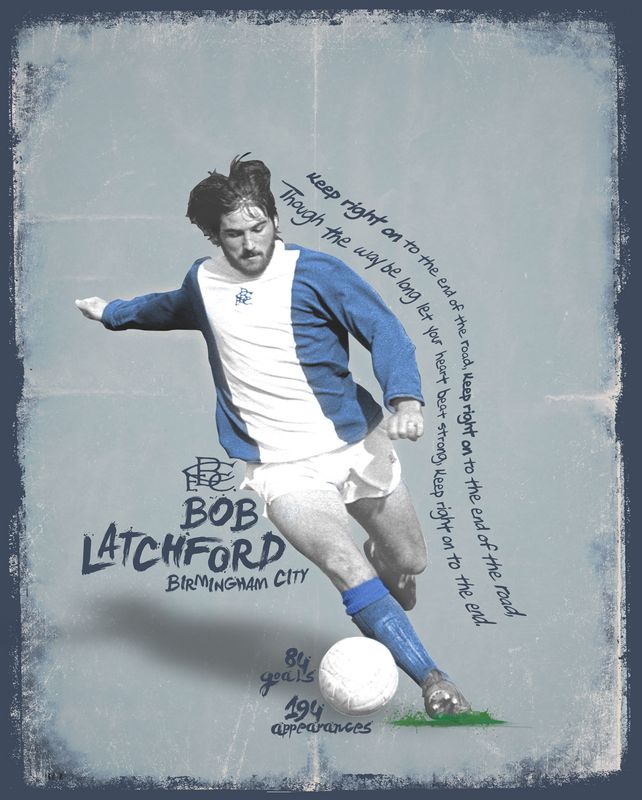 Bob Latchford Signed Limited Edition Birmingham City Art Print
£20.00
In stock
Your purchase supports independent publishing
---
This retro limited-edition print features Birmingham's homegrown 1970s hero: Bob Latchford.
The iconic centre forward wrote his name into Blues lore with his unforgettable forward partnership with Trevor Francis and Bob Hatton, helping earn the Blues promotion in 1972.
Immortalised here in a specially commissioned print that reflects his era, this print carries Latchford's signature, signed at the deCoubertin offices in central Liverpool.
These prints are available exclusively to deCoubertin.
Printed in A3 and A2 format on heavyweight silk paper, these signed prints make great gifts especially when framed.
As with all our signed products those who sign them are paid a royalty for their endorsement and for their time in carrying out a signing session.
250gsm silk paper
A3 limited edition of 100/A2 limited edition of 50
Designed by Thomas Regan/ToffeeArt
Signed by Bob Latchford