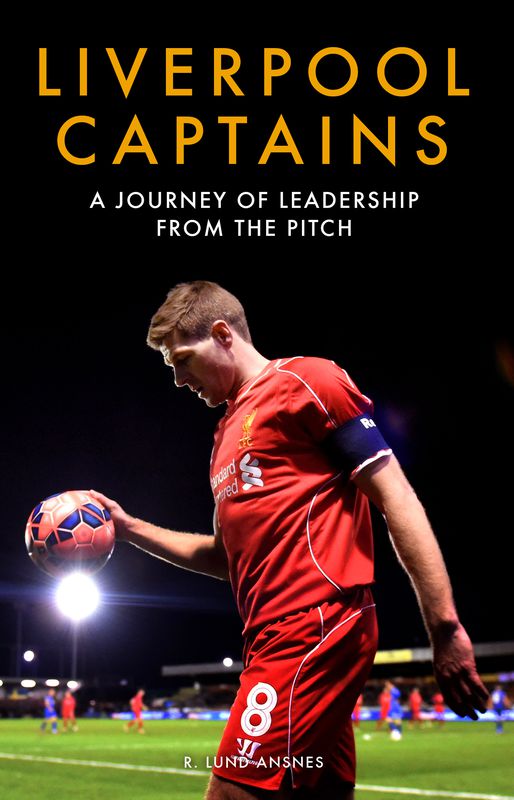 Liverpool Captains: A Journey of Leadership from the Pitch
Ragnhild Lund Ansnes
£9.99
In stock
Your purchase supports independent publishing
---
LFChistory.net highly recommends Ragnhild's latest book that focuses on the captains of Liverpool FC
Outstanding new book Liverpool Captains written by Ragnhild Lund Ansnes
Ragnhild Ansnes has delved deeper than anyone has before into the lives of the men who led Liverpool
Never before have so many Anfield legends opened up so freely about their personal lives in print.
In Liverpool Captains, R. Lund Ansnes meets many of the club's greatest figures; taking you beyond the walls of the training ground and into their homes, uncovering the human impact of leadership. The themes of identity, motivation, teamwork and loyalty are consistent but Ansnes analyses how the role of the captain has changed over the last 55 years since the appointment of Ron Yeats by Bill Shankly.
Yeats, indeed, is one of her 16 interviewees and like Tommy Smith after him, Ansnes details the devastating effect of Alzheimer's Disease upon their lives.
We meet Steven Gerrard, Jamie Carragher and other former captains such as Paul Ince whose story involves an improbable rise from abandoned child to captain of club and country. An author of two Liverpool books, Ansnes spent three years travelling across Europe getting to know the legends. The outcome is a revealing portrait of life at Anfield, showing sides of players you have never seen before.
About the Author
R. Lund Ansnes is an author, journalist and broadcaster. She is the author of three books about Liverpool FC and was the editor for the Norwegian translation of Bill Shankly's autobiography. Her speciality is storytelling and to make people open up in conversations with her — for books, on stage, for TV, podcasts and radio. She is married with two children and divides her time between her homes in Norway and Liverpool.
| | |
| --- | --- |
| UPC | 9781909245730 |
| Publication Date | Oct 2018 |
| Author | Ragnhild Lund Ansnes |
| Format | Paperback |
| Height | 128.0mm |
| ISBN-13 | 9781909245730 |
| Pages | 330 |
| Width | 196.0mm |
Firstly, I am not a Liverpool supporter, but bought this for my brother in law, who has supported them for 5O + years... The author has really done great research on this, written sympathetically, it contains a treasure trove on the who s who of great LFC captains..

Reviewed by Frank Thomas on 28 Nov 2018 | Permalink

This review has no votes.