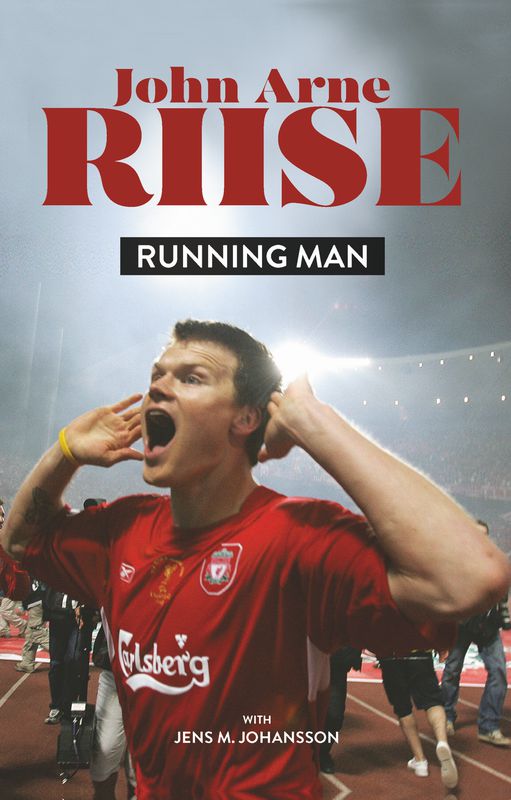 Running Man
John Arne Riise
£20.00
In stock
Your purchase supports independent publishing
---
By his own admission Riise spent most of his time convincing those who insisted he wasn't good enough that they were wrong. Just how he did so makes entertaining, powerful and at times painful reading.
At the start of the twenty-first century, John Arne Riise was regarded as one of the most buccaneering left-sided players in European football. During an illustrious career where he won a Champions League title with Liverpool, he became the finest player Norway has produced in a generation.
Yet beneath the veneer of the famous and successful footballer, his ascent masked the huge challenges he had had to overcome on the way to the top: bullying, a broken home, uncertainty, loneliness. The bullies' favourite target at school, he overcame their taunts and grew up to become the hero of thousands of schoolchildren.
Riise has written a perceptive and opinionated autobiography. It chronicles a successful and colourful career on the frontline of modern football and provides an intriguing assessment of the game which has dominated his life.
The result is a frank, incisive and emotional memoir, at times tinged with regret and soul-searching, at others suffused with joy - such as his role in one of the most dramatic nights in football history, the 2005 Champions League Final or 'Miracle of Istanbul'.
Seventeen years old and against everyone's advice, John Arne Riise ventured alone into the world of professional sport; two decades on he reflects on that journey. The result is an intriguing portrait of a complex man and a candid insight into the life of a modern footballer.
About the Authors
John Arne Riise was born in Molde in 1980. He became a professional footballer with Aalesund in the Norwegian league in the mid-1990s and after a single season moved abroad to French club Monaco, winning the Ligue Un title in 2000. A year later he joined Liverpool and developed a reputation as a swashbuckling left back with an eye for goal. After winning the 2005 Champions League and the FA Cup a year later, in 2008 he joined AS Roma and enjoyed three successful years in Italy. Later there were playing spells in London, Cyprus, India and back at Aalesund. Riise now lives back in Norway and works as a football agent.
Jens M. Johansson, who collaborated with John Arne Riise on this book, is an award-winning journalist and author. He has written five novels and a collection short stories.
| | |
| --- | --- |
| UPC | 9781909245693 |
| Author | John Arne Riise |
| Depth | 40.0mm |
| Format | Hardback |
| Publication Date | Oct 2018 |
| Height | 170.0mm |
| ISBN-13 | 9781909245693 |
| Pages | 248 |
| Width | 230.0mm |