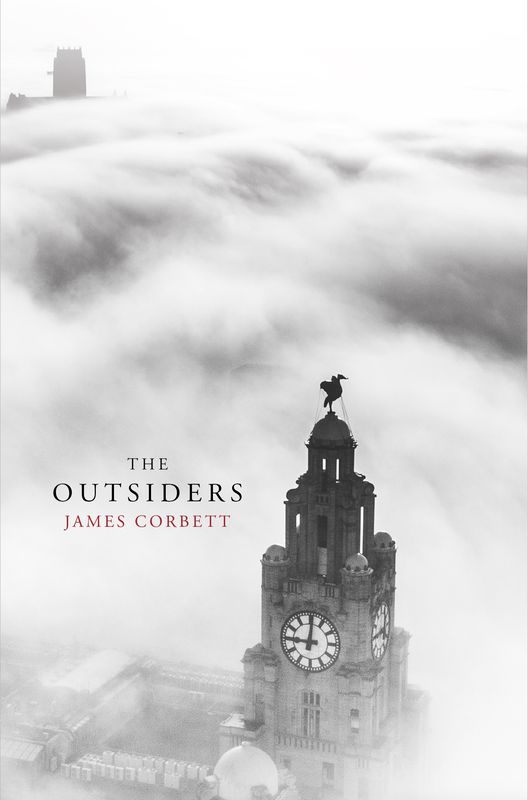 The Outsiders
James Corbett
£20.00
In stock
Your purchase supports independent publishing
---
LONGLISTED FOR THE 2022 PORTICO PRIZE - "THE BOOKER OF THE NORTH"
'A novel full of intrigue, where the past is weaved with the present, forms the basis to this superb debut Liverpool – its history, culture and atmosphere – shines brightly within the pages. This has leapt into my list of favourite reads'
‍'It's fabulous. A great read and a great story, by one of our own'
Sean Styles, BBC Radio Merseyside
'With a storytelling style reminiscent of David Nicholls or Nick Hornby this is an engaging book of lost love and discovery, cleverly using the events of Liverpool's modern history as staging posts. A smashing read, and another fantastic release from this publisher'
'A gripping debut novel with surprising twists that is part love story, part mystery and part love letter to a city, that also asks profound questions about the very nature of identity'
Nick Harris, Mail on Sunday
'An evocative paean to a city and its people. A fantastically crafted debut'
James Montague, author of 1312: Among the Ultras
'It's a page-turner with a tremendous character at its heart. Skilful weaving of fact and fiction, and impressive scope and scale'
David Bevan, author of The Unbelievables
'The Outsiders is so good. Utterly love it. Can't recommend highly enough'
Damon Minchella, Ocean Colour Scene
Lost loves and painful truths against the backdrop of Liverpool's fall and rise
Liverpool 1981. As the city burns during inner city riots, Paul meets two people who will change his life: Nadezhda, an elusive poet who has fallen out of fashion; and her daughter Sarah, with whom he shares an instant connection. As the summer reaches its climax his feelings for both are tested amidst secrets, lies and the unravelling of Nadezhda's past. It is an experience that will define the rest of his life.
‍The Outsiders moves from early-80s Liverpool, via Nadezhda's clandestine background in war-torn Europe, through to the present day, taking in the global and local events that shape all three characters.
In a powerful story of hidden histories, lost loves and painful truths ambitiously told against the backdrop of Liverpool's fall and rise, James Corbett's enthralling debut novel explores the complexities of human history and how individual perspectives of the past shape everyone's present.
The Outsiders is published by Lightning Books but deCoubertin are collaborating on digital marketing support and Merseyside-based PR.
About the Author
James Corbett is an author and journalist who has reported from all over the world for the BBC, Guardian, Observer, Independent and numerous other publications.
His non-fiction books include his collaboration with the legendary goalkeeper Neville Southall, The Binman Chronicles, named by TalkSport as one of the ten best sports books of all time, and Faith of our Families, longlisted in the 2018 British Sports Book of the Year awards. ‍
The Outsiders is his first novel.
He lives and works between his home in Ireland and home city of Liverpool.
| | |
| --- | --- |
| UPC | 9781785632594 |
| Author | James Corbett |
| Format | Hardback |
| ISBN-13 | 9781785632594 |
| Pages | 388 |
| Publication Date | May 2021 |